SATURDAY APRIL 28 11.30am-5.30pm
SUNDAY APRIL 29 12.00pm-6.00pm
FREE/ UNTICKETED
5 Virtual Reality projects from the leading creators and emerging voices in France are showcased during the weekend in the COLCOA Champagne Trésor de France Lounge. From the gritty animated female punk rock scene of BATTLESCAR to the giant carnivorous tadpoles of PLANET ?, the COLCOA VR CORNER includes immersive entertainment experiences of all kinds that weave French storytelling heritage with the most advanced VR techniques and embodies the spirit of collaboration and co-learning across borders.
Come try a headset loaded with immersive and powerful films.
The COLCOA Virtual Reality Corner is unticketed and open to all. No RSVP required (first-come, first-served basis).
The COLCOA VR CORNER is supported by FRENCH IMMERSION, a new program launched by The Cultural Services of the French Embassy, in partnership with Unifrance, the Institut français, the CNC, and FACE Foundation aiming to increase the export of French augmented and virtual reality projects and immersive experiences to the United States.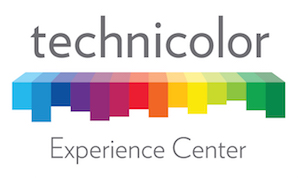 Los Angeles Premiere • Animation • USA, France 2018 • 9 min  
Created by: Martín Allais, Nico Casavecchia
Story by: Mercedes Arturo, Nico Casavecchia
Key Collaborators: Arnaud Colinart, Andrew Geller, Raphael Penasa, Rene Pinnell
Cast: Rosario Dawson
An Atlas V production, in Co-Production with 1stAveMachine, Fauns, and ARTE France
In association with Kaleidoscope
With the support of CNC and Auvergne-Rhône-Alpes Cinema
International Sales: Atlas V, Arnaud Colinart
New York City, 1978. Puerto Rican-American Lupe is 16 years old. She meets fellow runaway Debbie in a juvenile detention center. Debbie then introduces Lupe to the Bowery punk scene and the mysterious worlds of the Lower East Side's Alphabet City. A coming of age drama, BattleScar explores the theme of identity through the use of animation and virtual-reality immersive environments.
US Premiere • Adventure, Animation • China, France 2017 • 10-15 min
Developed by: Julien Bares and Greg Gobbi
Produced by: Red Accent Studios
International Sales: MK2
First published in 1943, Antoine de Saint-Exupéry's philosophical novella, The Little Prince, is the fourth best-selling book of all time. Now see it come to life like never before.
We follow the story's ingenuous little hero from planet to planet, on a magical journey of discovery, humanity and adventure, with each episode focusing on one planet and a key character from the enchanting allegorical tale.
Los Angeles Premiere • Immersive, Comedy, Live-Action • USA, France 2017 • 10 min  
Directed by: Nathalie Mathé, Ryan Lynch
Written by: Ryan Lynch, Nathalie Mathé, Justin Chin
Sound Designer: Shaun Farley and Kevin Bolen,
Produced by: NativeVR
Cast: Sophia DiPaola, Steve Goldbloom, Marc Fong Jr., Wynton Odd, Shruti Tewari
What happens when a young woman joins a male-dominated startup? UTURN is an immersive live-action VR comedy series that allows viewers to experience both sides of the gender gap. The innovative format presents viewers with two interwoven storylines and perspectives, allowing them to embody either a female or male character. Each episode focuses on various gender issues faced by women in the workplace — being heard, promoted, getting support, raising funds, etc.
West Coast Premiere • Experimental • France 2017 • 6 min  
Directed by: Momoko Seto
Produced by: Barberousse Films, ARTE, AWKEYE
With the support of the CNC
International Sales: MK2
On a decayed planet, only fungi and mold grow amidst the gigantic, dried-out corpses of insects. A meteorological shift is triggered. Rains irrigate the arid universe, gradually flooding it. The water gives birth to an ecosystem populated by giant carnivorous tadpoles. Plunged into an arid environment, then an aquatic one, Planet ? generates an unheard of multi-spatial, timeless experience.
Los Angeles Premiere • Experimental • France 2017 • 4:30 min  
Directed and Written by: François Vautier
Produced by: Jeremy Sahel, Da Prod Production
Music: Pascal Bantz
International Sales: MK2
Plunged into the darkness of the cosmos, we hear the voice of Arthur C. Clarke, the celebrated co-writer of 2001: A Space Odyssey. His face appears in the distance, then decomposes into thousands of shimmering pixels. His words are from a 1964 BBC interview. His magnetic voice evoking a time of cathode ray tubes and broadcast television, Clarke predicts the arrival of the digital age with amazing accuracy. Decades ahead of his time, the brilliant futurist takes us on a poetic, evolutionary journey.
Animation – USA 2017 – 1 min
Directed by: Rodrigo Blaas
Produced by: Cecile Hokes (El Guiri Productions)
Key collaborators: Jonatan Catalán Navarrete, Edward Robbins, Juan Solís García, Daniel Martín Peixe, Mitja Rabar, Alfonso Blaas Nacle
One Morning is an animated Light Field short by award-winning director and former-Pixar animator Rodrigo Blaas. It depicts a casual encounter with a robot bird in the middle of the wilderness. The short is the first Light Field animated VR experience with high fidelity, mind-blowing quality and total immersion.