Thursday September 26 – 1:00 pm – Renoir Theater
(+ Short Film Presentation: SPEECHLESS)
(Screening ends at 2:45 pm)
Followed by a Discussion with Writer-Director Claire Burger from 3:00 pm to 3:50 pm

Special Presentation | France | 2014 | Drama | 95 min | In French with English subtitles
Directed by: Marie Amachoukeli, Claire Burger, Samuel Theis
Written by: Marie Amachoukeli, Claire Burger, Samuel Theis
Cinematography: Julien Poupard
Film Editing: Frédéric Baillehaiche
Original Score: Nicolas Weil, Sylvain Ohrel, Alexandre Lier
Produced by: Denis Carot (Elzévir Films)
Cast: Angélique Litzenburger, Joseph Bour, Mario Theis, Samuel Theis, Séverine Litzenburger
International Sales: Pyramide International
U.S. Distributor: Distrib Films U.S.
Inspired by and starring Angelique Litzenburger, the mother of Samuel Theis, one of the film's three writer-directors, Party Girl is a compassionate, yet unflinching portrait of a gregarious 60-year-old woman confronting the pain of ageing and the fear of growing old alone. The accomplished, emotionally-engaging cinéma-vérité narrative, in which most of Angelique's immediate family members play themselves, plunges us into the somewhat seedy world of nightclub hostesses whose job is to seduce customers into buying pricey drinks. Now on the verge of retirement, Angelique begins to realize that the party's almost over and maybe it's time to settle down. Yet, even when the perfect solution falls into her lap, she struggles with her inherent need for independence and her longing for fulfillment.
Writer-directors Claire Burger, Marie Amachoukeli and Samuel Theis met at La Fémis film school and first collaborated on the short film Forbach, which all three co-wrote and Berger and Amachoukeli co-directed. That film, which also cast Samuel Theis and real-life members of his family, won the Cinéfondation second prize at Cannes and the Grand Prize at the Clermont-Ferrand Short Film Festival. In 2009, Burger and Amachoukeli co-wrote and co-directed another short, It's Free for Girls, which premiered as an official selection in the International Critics' Week section at Cannes, then received a César Award for Best Short Film. The trio co-wrote and co-directed Party Girl (2014), which won the Caméra d'Or and the Un Certain Regard Ensemble Prize in Cannes, and was nominated for César Awards for Best First Film and Best Editing. Claire Burger went on to write and direct the feature film Real Love, which is also being presented at COLCOA this year.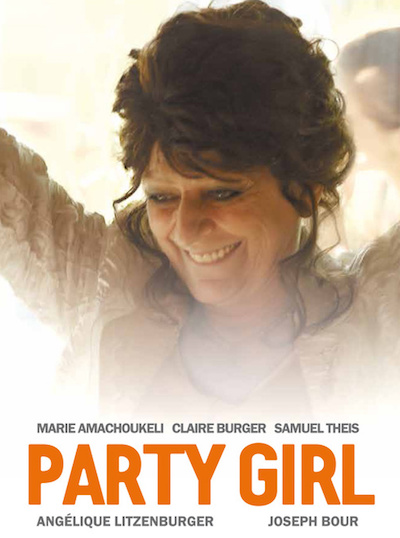 Presented in association with:
Distrib Films U.S.
Pyramide International
WIF (Women In Films)