Look at new horizons with an exclusive program of French cinema scheduled after 10 pm in the Truffaut Theatre.
New in 2019: After 10 series schedule is now compatible with evening screenings in Renoir theatre. So you can RSVP or buy tickets for films in both theatres the same night! Reduced price ($10/$7) for all screenings except for Saturday: the new MYSTERY CLOSING FILM is free with no reservations.
Tuesday, September 24 – 10:20 pm
THE TROUBLE WITH YOU (EN LIBERTÉ)
Actress Adèle Haenel takes a nimble slapstick turn as a dazed widow who discovers that her "heroic" husband was nothing more than a crooked cop, in Pierre Salvadori's uproarious screwball comedy. Also starring Pio Marmai, Vincent Elbaz and Audrey Tautou.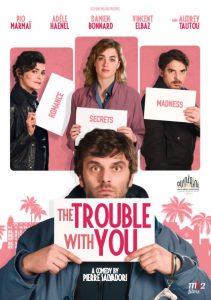 Wednesday, September 25 – 10:25 pm
AMANDA
Vincent Lacoste was nominated for a César Award for Best Actor for his breathtaking, astonishingly quiet and introspective performance as David, a sweet, carefree young man who suddenly has the responsibilities of adulthood thrust upon him.
Thursday, September 26 – 10:20 pm
OH LES FILLES ! (Haut les filles)
Positing the theory that rock 'n' roll was born, not with Elvis Presley, but with Edith Piaf, Oh les Filles!, a compilation of interviews with ten doyennes of French rock, takes us on a fascinating ride down the at-times tortured path to becoming a female rock star.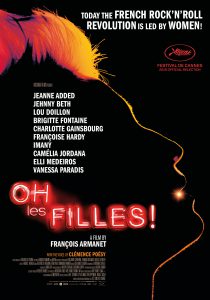 Friday, September – 10:20 pm
THE FRESHMEN (Première année)
Doctor-turned-filmmaker Thomas Lilti completes his highly successful trilogy of social realist dramedies in the medical world with The Freshmen, an intelligent, up-close-and-personal examination of the daunting first year med school program in France.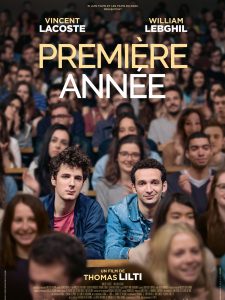 Saturday, September 28 – 10:30 pm
THE MYSTERY CLOSING FILM
And the cherry on the cake is… a little (free) extra bonus for our precious COLCOA audiences. But no peeking behind the curtain! To avoid overflow crowds and out-of-control fanfare, we've decided to keep this special presentation under wraps. But we guarantee the brave souls who blindly attend this year's zany final opus an unexpected joyride into sheer ridiculousness